Legal Responsibility for the public prosector in Iraq compared study
Ammar .T. Attia

Faculty of Law, Thi-Qar University

Nassir .K. Khuder

Faculty of Law, Thi-Qar University

Salah Hadi Al ftaloy
Abstract
That a year to claim contributes to the achievement of justice and the stability of security and tranquility private community and we are at a time when our country is known as a judicial system that ensure the achievement of democracy and the protection of fundamental rights and preserve the individual liberties of the citizen , and this liability is divided for the public prosecutor , depending on the type of legal duty, who is a member of the prosecution violating ; to disciplinary responsibility ; and criminal liability , and is a member of the prosecution act contrary to his duties , the responsibility of one of these responsibilities items or more than one responsibility .
     This study is trying to answer various questions in this context, including: What is the legal nature of the Public Prosecution in Iraq and the Arab world, and how responsibility disciplinary, and what are the acts prepared by the legislator irregularities disciplinary for him, and how are Maakhzth Anillattiya the competent and the party, as well as the safeguards provided by the legislator for the public prosecutor during the disciplinary trial, and how the discipline referral by the public to the criminal courts and the extent of the immunity granted to him, and how are quarreling member of the General discipline in Iraq in terms of demand and response to step down and complaining of it? Down to the best results and proposals that would develop a public prosecutor and to serve the procedural criminal legislation in Iraq.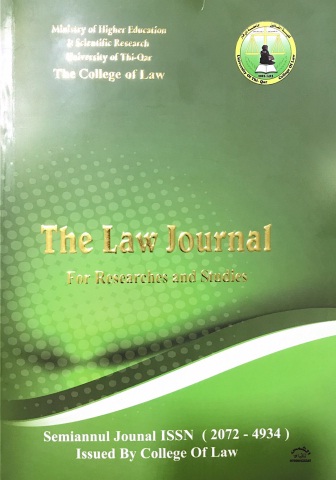 Copyright (c) 2019 University of Thi-Qar Journal of Law Research
This work is licensed under a Creative Commons Attribution-NonCommercial-NoDerivatives 4.0 International License.